PWN-USA-Philadelphia is proud to be on board and  is seriously committed to upholding the mission of  PWN-USA. We rededicate ourselves to the lifelong struggle of creating lasting changes to improve the lives of all women living with HIV. For this reason we are excited to renew our affiliation as a regional chapter of PWN-USA. 
See what PWN-USA Philly has been up to lately here!
Messages From Co-Chairs and Leaders
Patricia Williams
Patricia Williams is one the co-chairs of the PWN-USA Philadelphia Chapter, and has proudly and openly been living with HIV since 1992. Patricia has extensive connections with the faith community; she is a member of the Helping Hands Ministry in her church that helps to feed, clothe and educate the homeless. She also plans to start an HIV Ministry at their church. She is a graduate of Philadelphia FIGHT'S Project Teach, Teach Outside and Still Rising. Patricia is a steadfast member of a 12-step fellowship and was a regular speaker and presenter for We The People, a former community-based organization for people in recovery and with various other social needs. She hopes to be an inspiration to women who are in recovery and may be living with HIV. Patricia is a strong advocate and a firm believer that you must fight for your human rights because no one is going to hand it to you on a silver platter. And for Patricia the fight continues.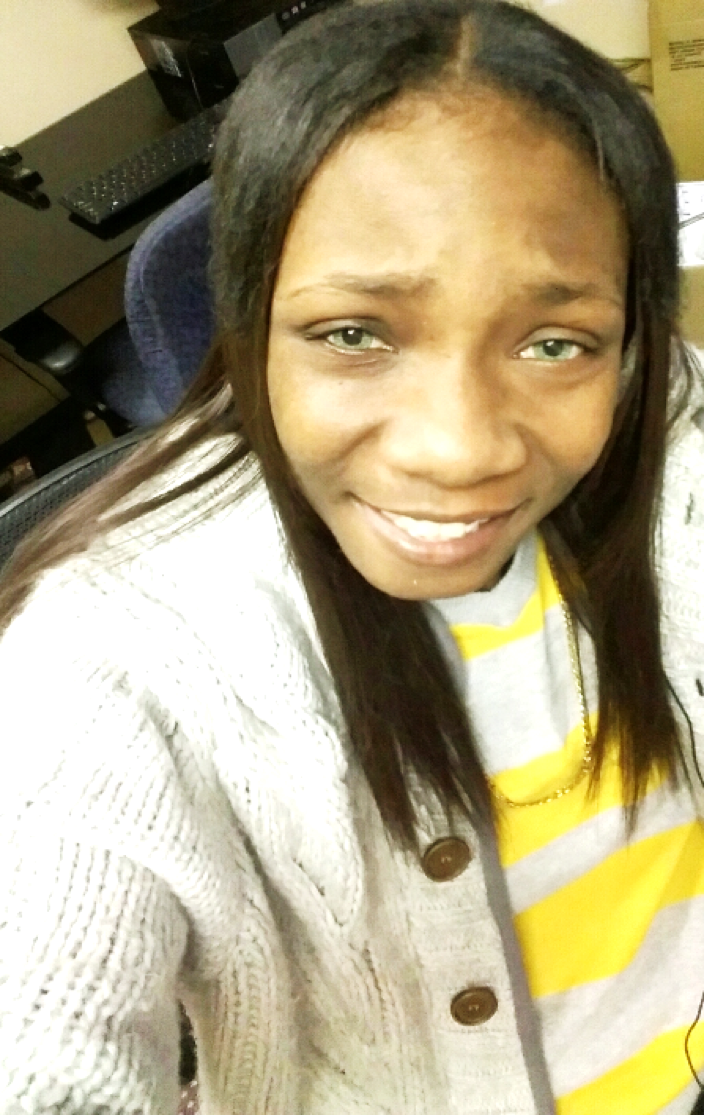 Cenquetta Harris
Cenquetta E. Harris is a 25-year-old woman born with HIV; she openly lives with her status. Cenquetta, also known as Cen, has been a consultant for Philadelphia FIGHT as a peer educator for two years. As a peer educator, she has traveled throughout the city of Philadelphia and beyond, providing HIV/AIDS education, sexual health education for diverse audiences in a variety of settings; some sites include rehabilitation centers, recovery houses, domestic violence shelter programs geared for women, public housing facilities and many more. Cen is certified as an HIV tester and counselor for Philadelphia FIGHT, is a graduate of project TEACH programs and currently the class assistant for Philadelphia FIGHT Youth TEACH program. "My personal goals as a woman openly living with HIV is to advocate in the FIGHT to achieve an AIDS-free generation in my lifetime. I feel this can be achieved if we focus on reducing the number of people acquiring HIV and AIDS, by reducing health disparities and increasing access to care and improving health outcomes for people living with HIV and AIDS," says Cenquetta. Her passion is to become an entrepreneur and assist those faced with difficult times in a challenging world. Her life goal is to own her own business one day, to ensure those that need resources in her community receive them, such as HIV testing, treatment and prevention education, nutrition, harm reduction education, stable housing for the homeless, and ending HIV criminalization laws. "I am committed to ensuring people living with HIV have a platform to have their voices heard to end the injustice of HIV criminalization laws in all states. Last but not least, I am striving to communicate with as many people possible in my community who seem to be broken and have unmet needs. I tell my personal story to let them to know that they are not alone. I share resources to help them get back their lives back on the track. I count on the strength of my GOD of my understanding to direct my footsteps each and every day. ALL lives matter to me and this is my goal in life: to give back what was freely given to me."
Nancy Asha Molock
Nancy Asha Molock graduated from Cheyney University in Pennsylvania with a degree in Education and taught in the School District of Philadelphia for 29 years. After her HIV diagnosis in 2002 she retired from teaching to concentrate on her health. Since her retirement she has been involved with various community organizations that focus on health and wellness. Nancy successfully completed an HIV/AIDS training program with Philadelphia FIGHT's Project Teach in November 2002 and completed a course with the National Quality Center Training of Consumers on Quality in June 2012. She has served as a group leader for the University of Pennsylvania Best Bet Research Study, February 2003-February 2004, conducting weekly support groups for women at risk for various sexual health issues. She was also a board member of the AIDS Law Project of Pennsylvania from 2003-2007. Nancy spent nearly 10 years hiding her HIV status from family and friends. Tired of living in shame and guilt, she came out publicly in the
Philadelphia Inquirer
newspaper on March 10, 2011, in honor of National Women and Girls HIV/AIDS Awareness Day. This was a wake-up call for many of her friends and family who later got tested for HIV. Nancy's public disclosure propelled her deeper into activism; she has appeared in the Black AIDS Institute online publication and has done some speaking and blogging to tell her story. Currently she sits on the Board of the City of Philadelphia District #9 Health Center, chairs Bebashi's Consumer Advisory Board and is a member of the Quality Improvement Committee at Bebashi in Philadelphia, as well as a proud member of PWN-USA.